Death is not the end of everything, at least not for you. So, brace yourself: a journey full of terrors is waiting for you in Kisarta, a new setting that will lead all the players of the 5th Edition straight in the otherworld! In this Setting Rulebook for the most famous role-playing game of the world, players will travel in the Seven Dominions of Kisarta, a dark land of struggle and dangers in which the dead wake up keeping some of the extraordinary skills that they had in life.
So don't be afraid, and be ready to face all the deadly enemies and the frightening monsters that are hiding in Kisarta: you can try this setting right now by downloading this 35-pages Quickstart!
The Kickstarter campaign of Kickstarter is live! Support us on Kickstarter clicking here!
Click on the cover below to download the Quickstart!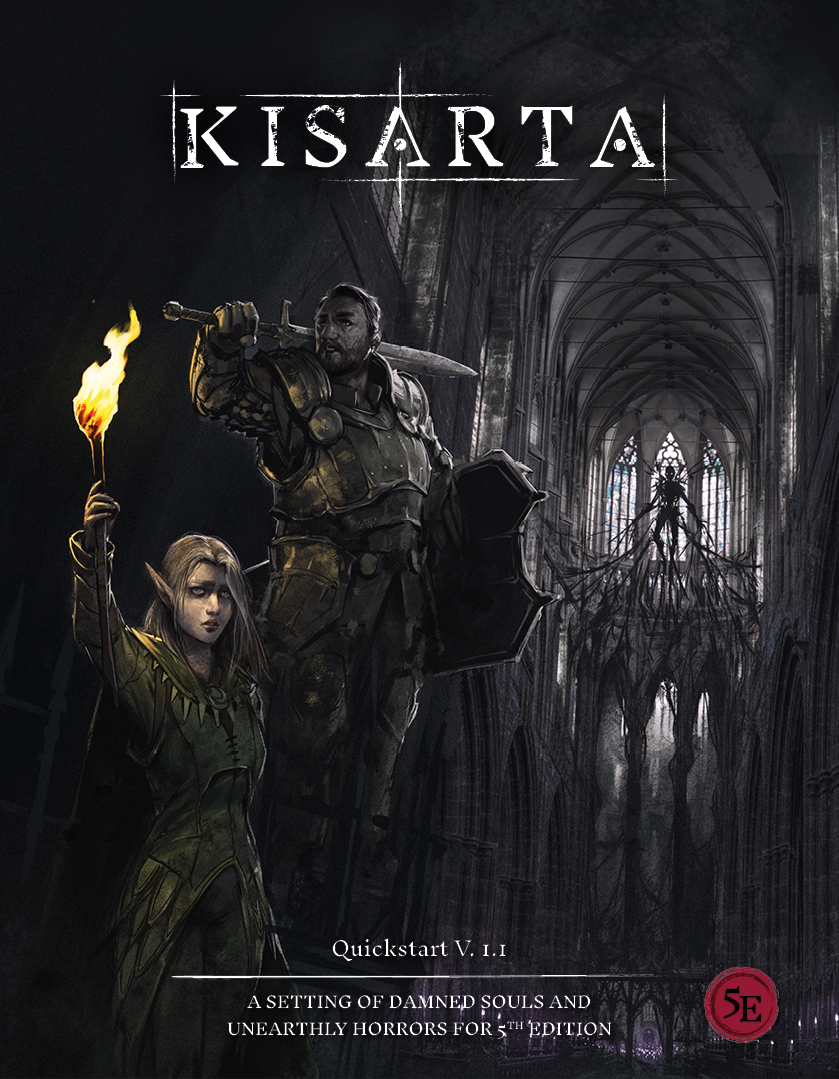 In Kisarta players will impersonate the Soul of a dead person that have awakened in a tomb near the mysterious city of Limbo. Souls must fight, plot, track down cults and conspiracies to uncover ancient secrets hidden among the forgotten ruins and in the minds of the beings that live there. This is the only way they can hope to carve out a place for themselves within the tangles of the Great Game, where true power lies.
Kisarta is composed by different planes connected by routes known as Gates and Paths, all departing from the centre, where the city of Limbo is located. The Pale Sun, Kisarta, shines above Limbo, but can be seen from any point of this universe. The planes beyond Limbo are called the Seven Dominions. They are shrouded in mystery and ruled by mighty Guardians, ancient and unfathomable beings, forever trapped in their own Dominions and engaged in an eternal struggle to further their perverted and dark schemes.
The Rulebook will present a series of new rules compatible with the 5th Edition, like Madness and Damnation, a system that will test mental and spiritual integrity of the characters. Players will also find new races, new classes and new dangers to face.
Kisarta will be published in English and Italian languages through a Kickstarter project! Test the quickstart document and send us your feeback through the Kisarta Facebook page or the official Facebook group!